Open airy housing on dairy farms is rare. If you are fortunate to have a problem free herd with regular open air movement, consistent fertility and stable output, environmental control should be low on your list of priorities.

For the majority of farms housed herds and cows gathered in collection areas need regular air change to combat the high concentration of moisture and pathogens being generated. Without regular fresh air increased contagion will eventually happen. The Cyclone fan from Topcool is a solid solution.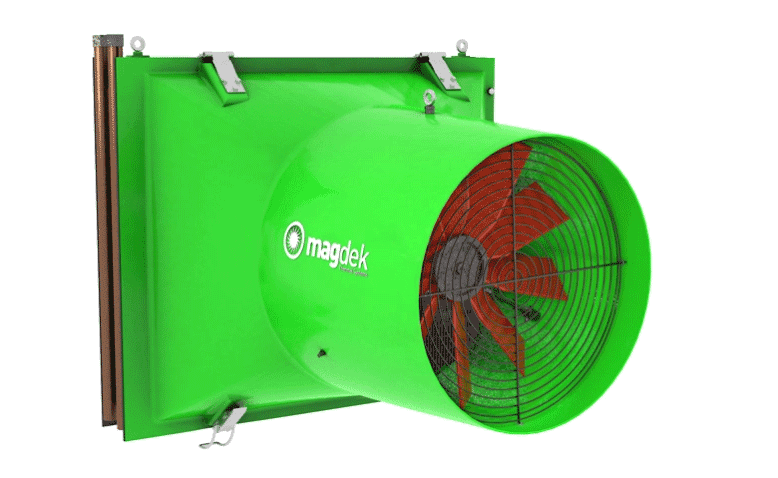 For the past two decades, Magdek has developed innovative solutions to help prevent heat stress in cows.
We have created a heater that is quick and simple to wash thoroughly, with no hidden surfaces and hinged to open in-situ for thorough washing. With no areas where dirt or wash water can be trapped Magdek Bioheater Plus™ makes a significant contribution to your clean regime.

The GRP armoured case has the added benefit over plastic bodies in that it is designed to take the higher temperatures needed for Campylobacter thermal treatment above boiling point.
Key Features this product offers
Models from 25 – 120kW
Huge airflow capacity
Maximum energy efficiency
Light weight construction <90KG
Horizontal or vertical mounting
Easy clean GRP armoured casing
Tested to BS1216
Optional connection sets & valves
Steel Pipework
Flexible Hoses
Control Valves
Control Panels
Mounting Brackets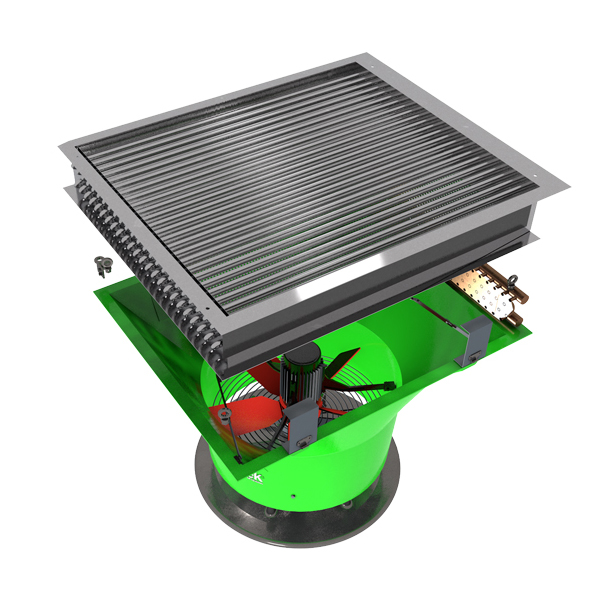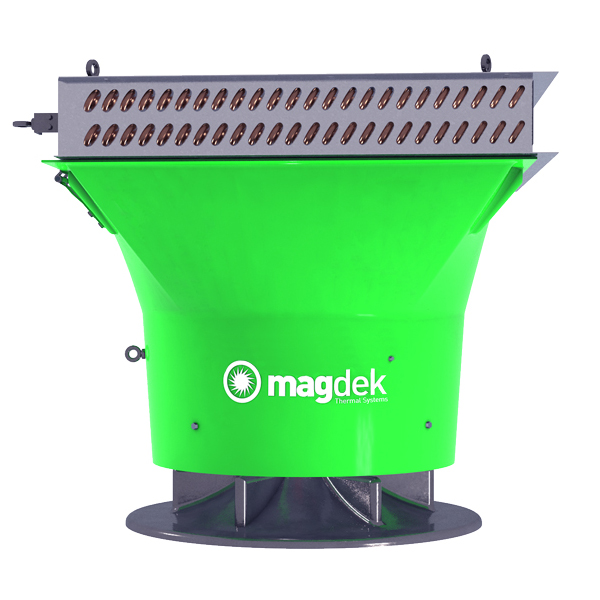 Magdek Bioheater Plus™ heaters work with any boiler system and we offer a guaranteed 20 year backup service providing a full stock of standard components. We offer a full installation service for your convenience, or can alternatively ship the units independently for a self install.

We also stock a range of low cost 20kW to 50kW wall mounting fan heaters.