The Magdek PolyPower Chimney™ ventilation systems are a best seller on poultry farms across the UK. Our new design creates higher pressure output for the same electrical load and come complete with cut off tops, drop in fan liners and fitted roof collars.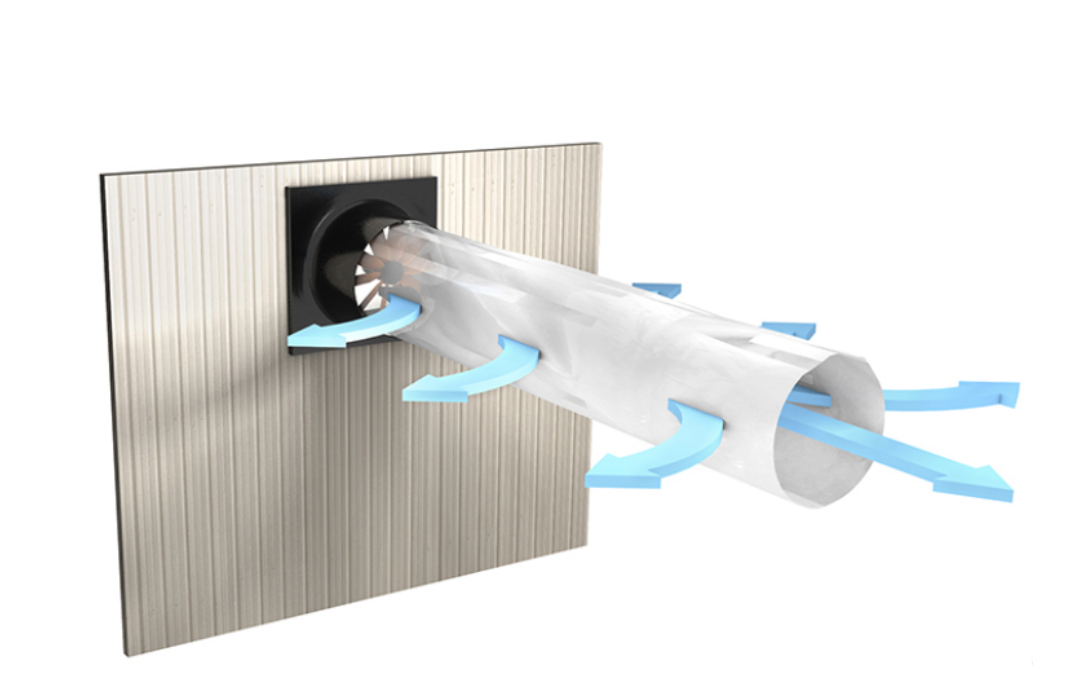 The Calf Vent ventilation system supplies fresh air to your sheds, reducing airborne pathogens and irritants.
Boost Calf Health and Productivity
Changing the air conditions for all the animals in your shed is as simple as turning a dial to adjust airflow or temperature. Simple management, immediate results with minimum work.

Typically your new Magdek CalfVent™ system will serve you for 20 years or more. Invest today and enjoy the benefits of a healthy herd for many years to come.
Single systems up to 35m long
Custom tube with multiple hole layouts to latest vets designs
Thermostat
Overload
Lifetime guarantee on housing
Moulded fan housings out perform any other product on the market
Tube length easily adjusted with unique Magdek clip system
Heavy duty poly, housing & rain hood
Bird guard
Manual speed control
Auto speed control
Thermostat
Overload