Open airy housing on dairy farms is rare. If you are fortunate to have a problem free herd with regular open air movement, consistent fertility and stable output, environmental control should be low on your list of priorities.

For the majority of farms housed herds and cows gathered in collection areas need regular air change to combat the high concentration of moisture and pathogens being generated. Without regular fresh air increased contagion will eventually happen. The Cyclone fan from Topcool is a solid solution.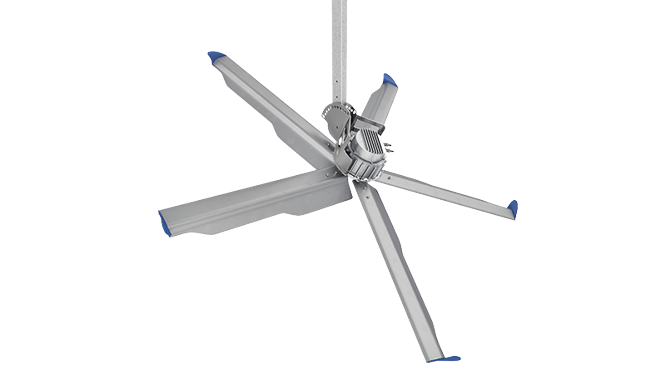 For the past two decades, Magdek has developed innovative solutions to help prevent heat stress in cows.
Best Seller - Coolibri Spin Boy II
Coolibrì is  one of Italy's leading manufacturers of industrial ventilation systems, producing innovative solutions for moving large volumes of air and providing a complete aftersales service. The Spinboy II offers The weight, the small size and the particular clamping make it the ideal solution for all those situations where space is limited or where it is necessary to direct the air thrust horizontally. 
Key Features of our ventilation systems
Can reduce heating and cooling cost up to 50%
Corrosion resistant fibreglass housing
Heavy-duty pulley and bearing assembly
Maintenance free motor
Quick-change belt
Various mount options available
Optional variable frequency drive
6 directional airflow deflectors
Balanced heavy-duty corrosion resistant 6 paddle aluminium blade
Shipped fully assembled, except for airfoil deflectors
If an animal fails to control her thermal balance, she becomes heat stressed, her feed intake will decline and so will her milk yield.

As the ambient temperature increases above the Upper Critical Temperature, milk yields can fall by as much as 20%.

But heat stress can be avoided. With the use of the TopCool Cyclone Fans, the cow is immersed in a windchill, allowing her to lower her body temperature quickly.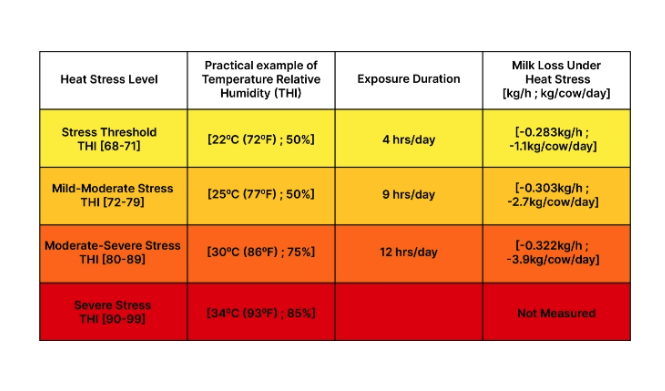 72˝ Motor is 3 HP or 2.2KW on high and 0.3KW on low 230/460 VAC, AMP 8.2/4.1
300 watts on low
Cyclone 72"
Blade 72"
Quick-change belt
Airflow: 82.608 M3/H, 36 CFM/Watt
Motor: 3HP, 380V, 50HZ with CE
Optional Variable Frequency Drive