Ventilation Extract Chimneys
The Magdek PolyPower Chimney™ ventilation systems are a best seller on poultry farms across the UK. Our new design creates higher pressure output for the same electrical load and come complete with cut off tops, drop in fan liners and fitted roof collars.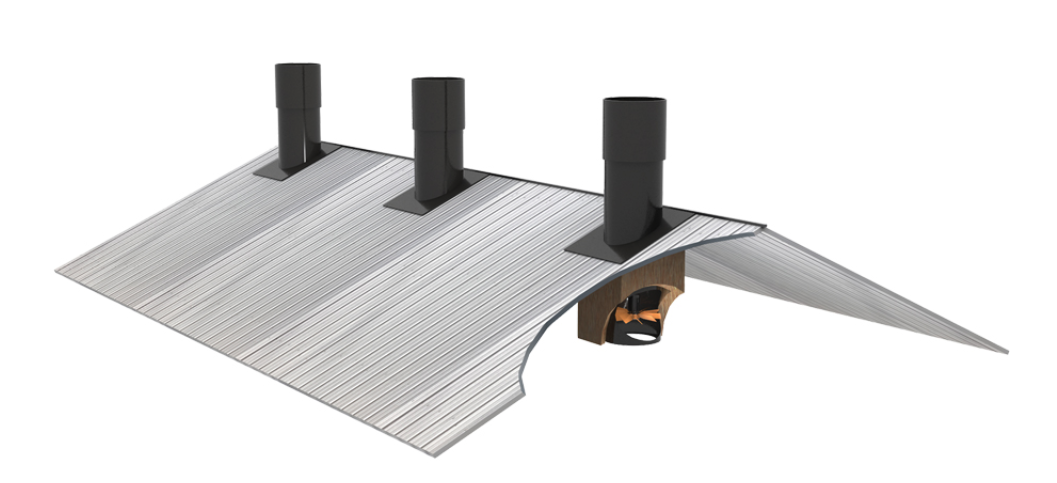 The Magdek Polypower Chimney helps to clear the air in your sheds, allowing for happier animals.
Our elevated chimney heights give better dispersal of dust and fumes, guaranteed to satisfy local authorities and the environment agency and even improve solar panel output.
Welded leak proof roof collar
Durable lifetime warranty
Polyethylene
Grey/black
Vertical discharge
Fits inside current extracts
Easy clean
Complete with back draft
300mm – 960mm diameter
Elasticated covers
Belmouths
Rotary dampers
Automatic dampers
Whether a new house or refurbished, Magdek takes pride in leading the field with innovative designs at unbeatable
Re-liner systems are available as retrofits for older sheds and we offer a square to circular conversion kit to maximise efficient airflow output.
More air per £
Better dispersal
Higher specification
Lower prices